NEW FEATURES QUICKBOOKS 2017
NEW FEATURES QUICKBOOKS 2017
It's 2017 and with a new year comes new things. Intuit released the QuickBooks 2017 edition late last year and some of you might be wondering what has changed or what new, here are some reasons to update your software in 2017.
Find Customers and suppliers Faster – It is now possible to filter your searches to customer name, account numbers open invoices or overdue making the search faster. This can be done through the following steps.
In the Customer Centre, click the magnifying glass under the Customer and Jobs tab, then select Customer Type from the "in" drop-down menu.
In the supplier Centre, click the magnifying glass under the supplier tab, then select the supplier Type from the "in" drop down menu.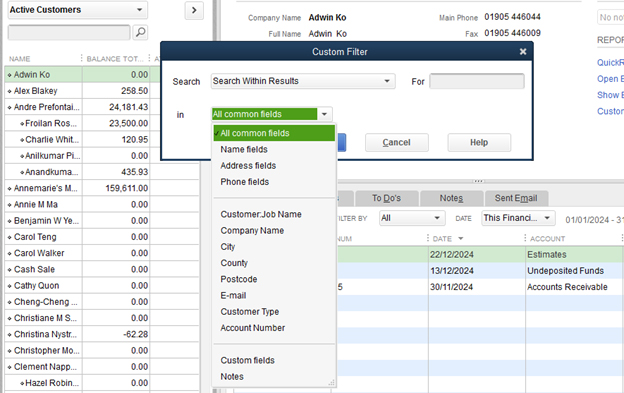 Search as you Type. This new feature allows you to start typing in any field and see all possible matches.
Easier Amount Search. If you can't remember the exact number on a report or transaction you can now filter amount ranges in reports, Find and transactions. Previously found only in find.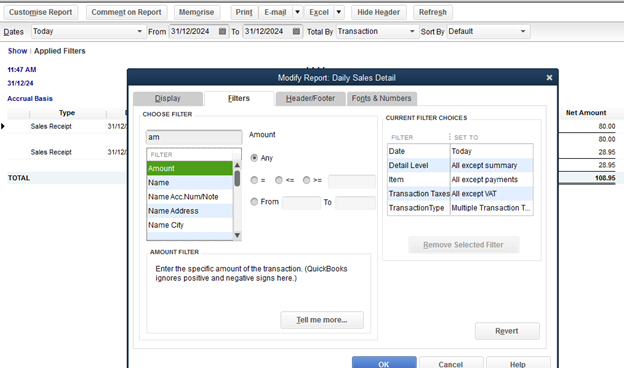 Show applied filters on Reports. You can now quickly view all applied filters on a report. Just click the Show button and QuickBooks Desktop will display all of your filters. This is useful where a report is presented in different ways or to different groups.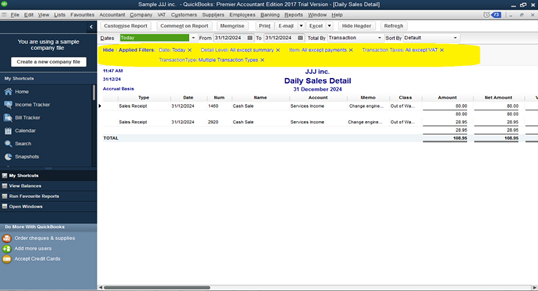 Deleted users show on Reports. Now you can see users that you have deleted on all reports by username, no longer seeing "unknown" as the user.
This is only for QuickBooks Desktop 2017 and later.
Will show users in the reports even if they were deleted prior to QuickBooks Desktop 2017, going back to QuickBooks Desktop 2014.
Enhanced selection of filters. QuickBooks Desktop 2017 has improved the selection of multiple names for filters on reports. Filters that allow you to select multiple names, such as Customer, Item, Vendor, or Account filter, have an improved user interface. This allows you to easily select all names, de-select all names, and find individual names.
Scheduled Reports. If you email reports on a regular basis, it is now possible to set up a schedule report so that the memorized report will be E-mailed automatically. You also get to choose the time of the day and the frequency the reports are sent. However for this to work you have to ensure that the company file is in single user mode only and the computer is not in sleep mode, hibernation, or turned off the moment the report is scheduled to run.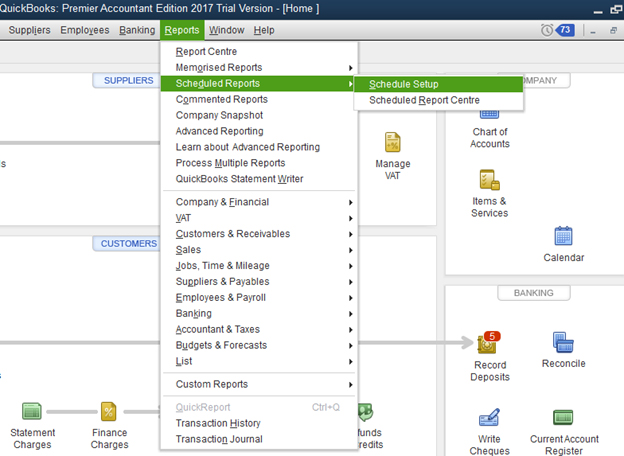 Deposit Notification. The Banking section of your QuickBooks Desktop Home Screen, it will now show you a red notification for awaiting deposits.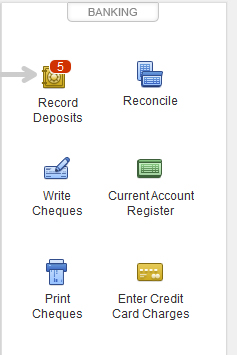 Fixes:
Scheduled backups on a workstation would not complete.
Users with limited or no access can now change company general preferences
Fixed: Memorized transaction list shows blank when filtering for frequency
Added Support: QuickBooks now support High Resolution Monitors
Windows 10 is supported
Mozilla Thunderbird Email client is supported
Security: Reference to password change in 90 days.